Victoria Roussel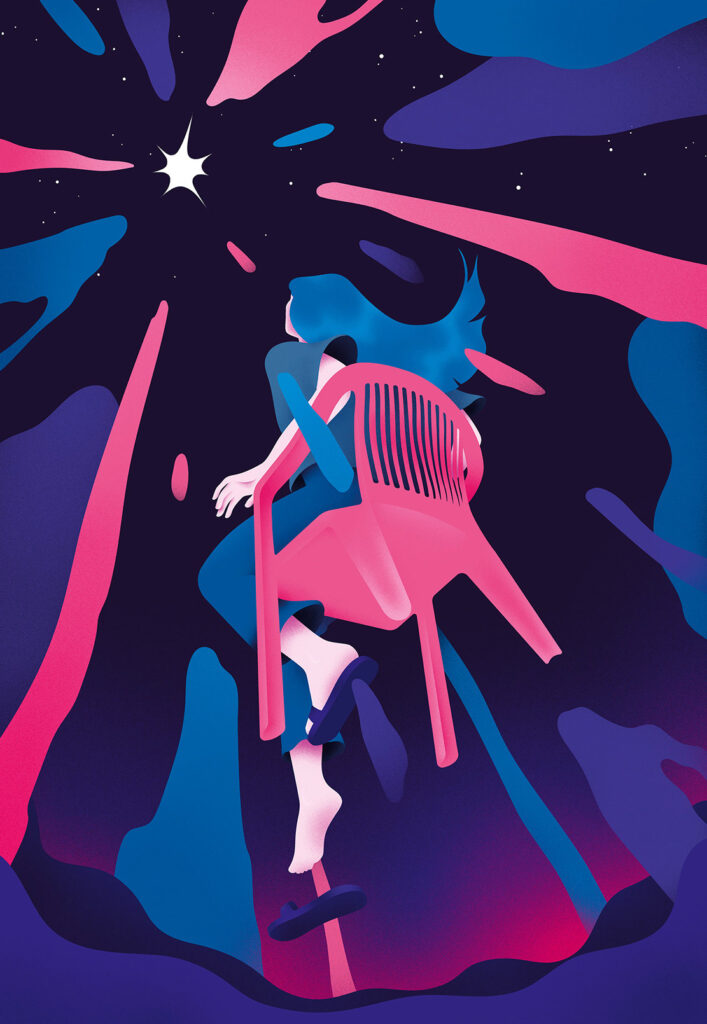 Biography

Victoria Roussel stands as a beacon in the world of illustration, her unique vision deeply rooted in the awe-inspiring beauty of nature. The picturesque landscapes of southern France, where she grew up, indelibly imprinted upon her a love and reverence for the natural world. Today, from her base in Paris—the heart of the global art scene—Victoria's profound connection to nature resonates in each masterpiece she creates.
Victoria's art captures the majesty of soaring mountain peaks, the vastness of the cosmos, the ethereal glow of sunsets, the serene reflections of moonlit lakes, the intricate beauty of mushrooms, the whispered secrets of ancient forests, and the mesmerizing dance of stars across the night sky. But her work doesn't stop there—it continually evolves, bringing to life myriad other wonders of our universe.
With an unwavering dedication to her craft, Victoria's keen observation and refined illustration skills result in art that does more than just depict nature—it immerses the viewer in its essence. Her pieces are not just visuals; they are a symphony of emotions, each a tribute to the universe's splendors.
Beyond traditional illustrations, Victoria's versatility is evident in her large-scale works, like a mesmerizing 30-meter-long mural, and in her captivating children's book illustrations. Embracing the digital realm, she has also lent her unique touch to video game assets for La Gaîté Lyrique and collaborated with Generative Art trailblazer Joshua Davis.
Victoria's signature style has earned her collaborations with top-tier global agencies. A testament to her prowess, her portfolio boasts collaborations with industry giants like Here, Google, Actes Sud, Air France, La Maison du Chocolat, Le Musée des Confluences, Sidaction, AngelList, and Quai 36, among others.
Guiding her illustrious journey, Victoria Roussel proudly associates with the Creasenso agency.
Selected works